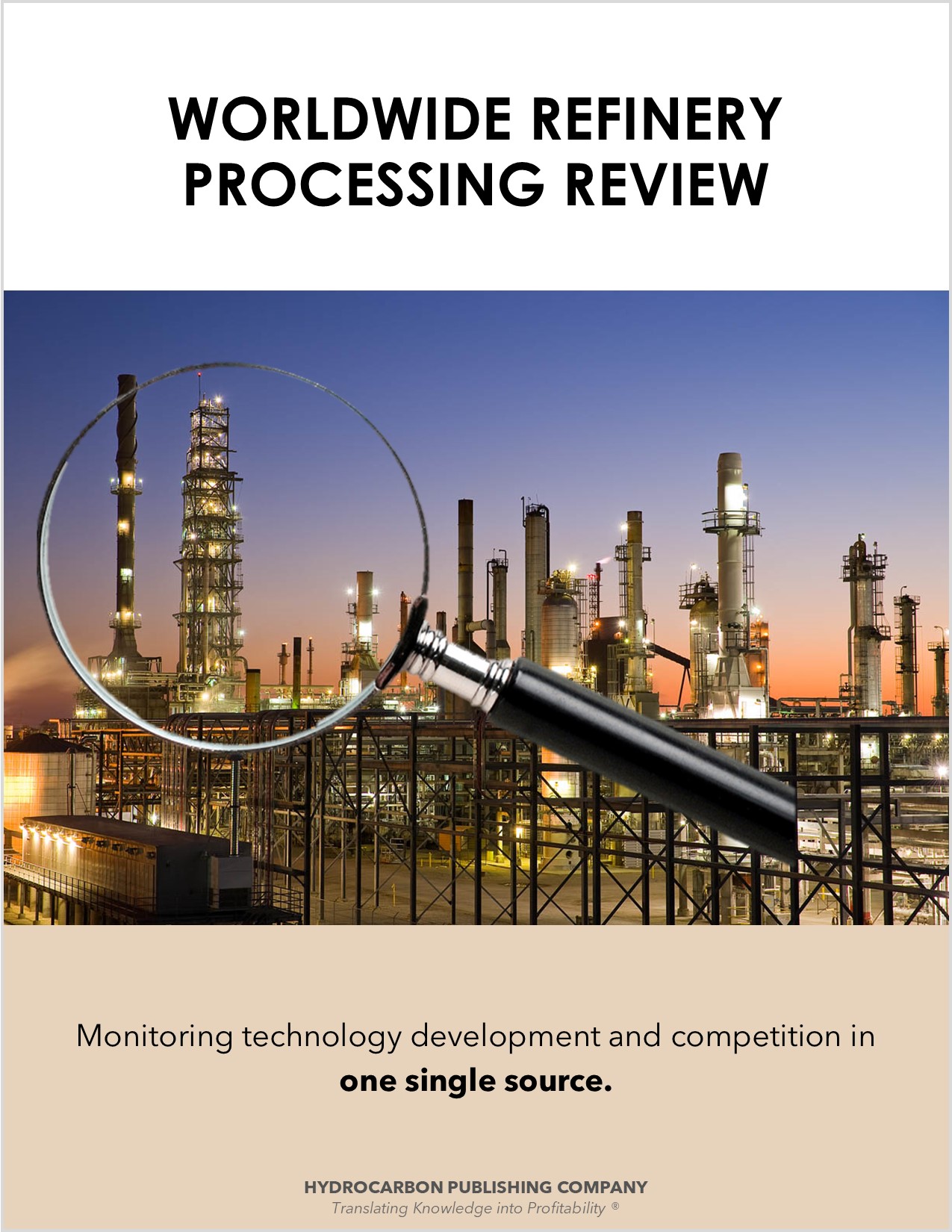 Investigates the state-of-the-art technology and plant operations of a refinery gas plant to recover valuable light ends in the refining process. A discussion of the latest patents and research work on this topic is also included.
Rising crude prices due to increasing global demand coupled with new environmental regulations have made it crucial to extract the maximum amount of valuable materials from each barrel. Refineries are following this recent trend with one effort being focused on increasing profits by converting refinery offgases (ROGs) into useable fuel. However, extracting higher amounts of useable products from gaseous streams is gaining popularity in the industry because isolating important compounds has become economically more attractive. This is because of the higher demand for liquefied petroleum gas (LPG) in some countries, the increased need for propylene and ethylene in the petrochemical industry for the manufacture of important derivatives as well as the greater emphasis put on product upgrading using hydrogen.
Various technologies are being implemented to improve profitability by removing valuable C3 and C4 components so that they are not lost to a fuel stream or flare. Also, the growing demand for ethylene, propylene, and their derivatives has made it advantageous for refiners to implement olefin separation and recovery processes in addition to on-purpose production technologies. Absorption fractionation schemes seem to be the most popular due to the potential for heat integration of the rectified-absorber and the primary process unit. On the other hand, cryogenic processes may be favored over absorption separations when ethylene and ethane recovery is desired.
Hydrogen can be obtained as a byproduct from naphtha catalytic reformers, purchased from third-party sources, or produced in on-purpose H2 facilities. To meet hydrogen demand increases, refiners can supplement on-purpose production with hydrogen recovery techniques. Currently, PSA technologies dominate the field of hydrogen recovery from refinery offgas. Membrane separation and cryogenic distillation are other options that offer their own advantages. Alternatively, hybrid methods can be used to overcome limitations of the individual technologies.
Additionally, the gas processing section features the latest trends and technology offerings, including:
An updated look at the market conditions for refinery offgas recovery including the supply and demand of olefins and their derivatives and the future of the global hydrogen generation market including the reliance of refiners on third-party supplies;
New cryogenic system from Air Products and Chemicals called the Hydrogen-Hydrocarbon Recovery Process;
LPG recovery using Black & Veatch LPG-PLUS process;
Optiperm technology from Compact Membrane Systems for olefin/paraffin separation;
Refinery Gas Processing technology from Praxair for the conversion of refinery fuel gas to steam methane reforming feed;
Siemens gas chromatography systems for monitoring the separation and production of fuel gas and olefins;
OleMax 100 series of catalysts from Clariant for removing acetylenes, NOX, and oxygen from offgas; and
A discussion of the latest patent applications and research papers regarding gas processing technology including: absorption, membrane, adsorption and hybrid systems for hydrogen and/or hydrocarbon recovery; catalytic treatment of gaseous streams; membranes and adsorbents for paraffin/olefin separation; and more.