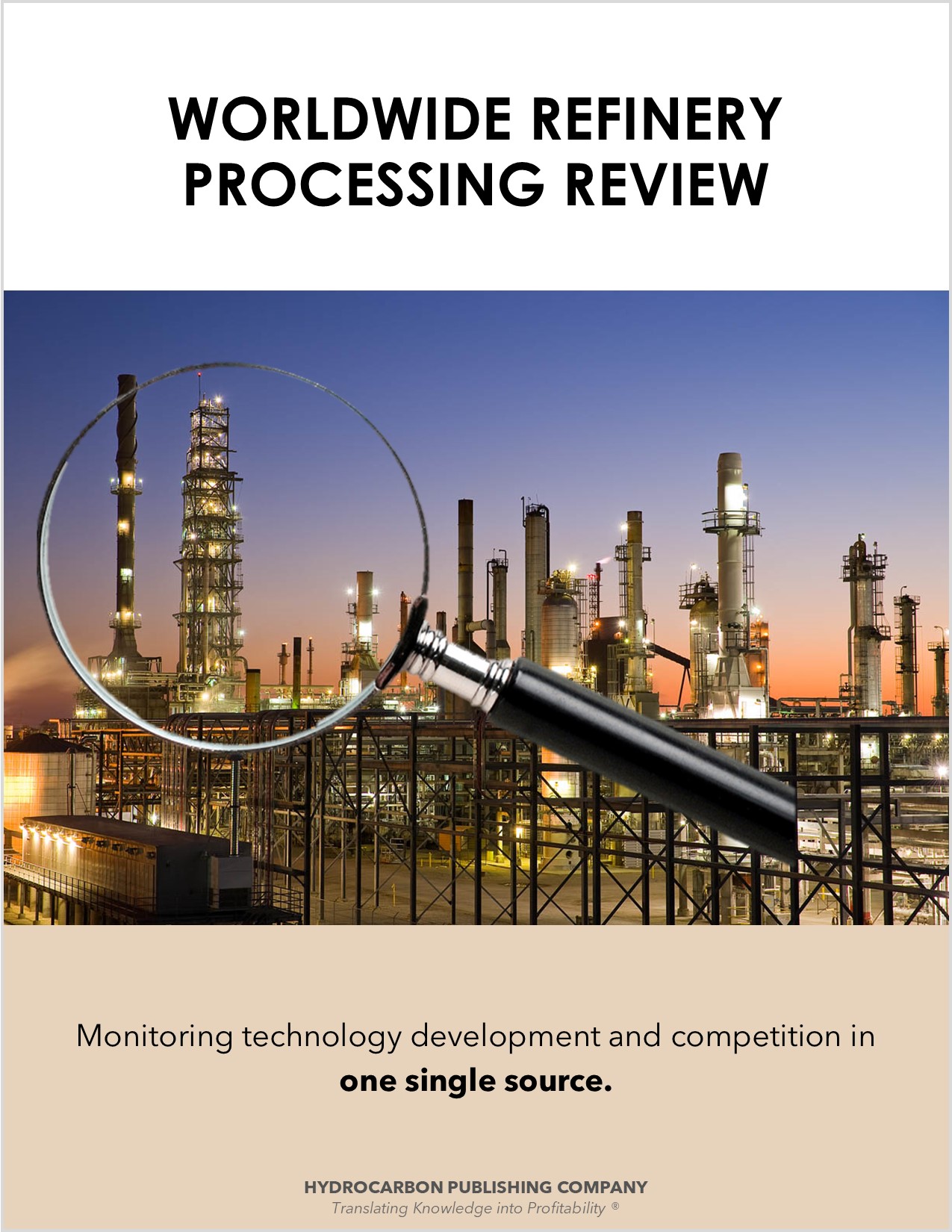 Interest in XTL (biomass- and/or gas-to-liquids) technology continues to grow worldwide as energy demand increases, driven by non-OECD nations. New fuel sources will be needed as light sweet crude deposits continue to dwindle around the world. Heavier "opportunity crudes" are available, but these reserves are more expensive to upgrade due to higher contaminant levels, equating to more processing capacity and intensity being needed to transform them into high-quality transportation fuels. Also, with pending GHG emissions regulations being put in place by numerous countries and regions, these opportunity crudes are coming under scrutiny in terms of environmental impact. A number of areas (i.e., the state of California) are implementing low carbon fuel standards which may result in penalties for processing high carbon intensity crude oils in refineries.
Biomass- and gas-to-liquids processes are able to yield high-quality products (e.g., middle distillates, naphtha) with improved properties (higher cetane number, improved pour point, lower sulfur content) when compared to petroleum-derived fuels. These processes also offer energy security to countries that have abundant supplies of natural gas and/or biomass feeds. From a refinery perspective, existing hydroprocessing equipment can be utilized to upgrade Fischer-Tropsch (F-T) derived synthetic crudes into high-quality products. Oil firms may look into joint ventures with companies that can reform the natural gas and process it through a F-T reactor to yield a synthetic crude, which can then be shipped to a refinery for further upgrading.
A number of factors have contributed to the lack of widespread implementation, including economics of construction and operation, regulatory directions, and technology development and demonstration. Companies are continuing to focus on process and catalyst improvements to make these processes more attractive and competitive with traditional upgrading equipment. Going forward, XTL technologies may be an attractive alternative route for companies looking to supplement fuel production and/or expand operations into new markets. As countries around the world look to curb GHG emissions, BTL is an option for producing diesel with low carbon intensity, as BTL-derived diesel has been estimated to have life cycle CO2 emissions of ‑3 g/MJ.
Additionally, the XTL section features the latest trends and technology offerings, including:
Updated look at the market fundamentals surrounding XTL technology including middle distillate supply and demand, growing demand for high-quality lubricants, and the application of GTL technology in stranded gas applications to mitigate methane emissions;
Discussion on the move by PetroSA to process more liquid feedstock at its Mossgas GTL plant;
PurePlus GTL technology from Shell that allows for the production of a clear base oil from natural gas;
GTL technology from GTC Technology called GT-GTA that uses bromine, rather than oxygen or sulfur, to activate methane for conversion to higher hydrocarbons;
Rosneft's Angarsk catalyst and organic synthesis plant that produces F-T catalysts for a Russian GTL plant set to come online by 2018;
Technologies for stranded gas applications from Black & Veatch/EFT, CompactGTL, Greyrock Energy, GTI, and Primus Green Energy;
Emerging GTL technologies from CoorsTek Membrane Sciences/ITQ/Univ. of Oslo, Eindhoven Univ. of Technology, TUM, and the of Amsterdam, Gas2, Intrexon Energy, Lawrence Livermore National Laboratory, and Siluria Technologies;
New BTL plant being built by Red Rock in the US state of Oregon; and
A discussion of the latest patent applications and research papers regarding XTL technology including biomass gasification improvements; reforming; syngas conditioning; Fischer-Tropsch process and catalyst enchantments; refining of Fischer-Tropsch waxes into a variety of products including synthetic fuels and high-quality lubricants; and more.